PJ's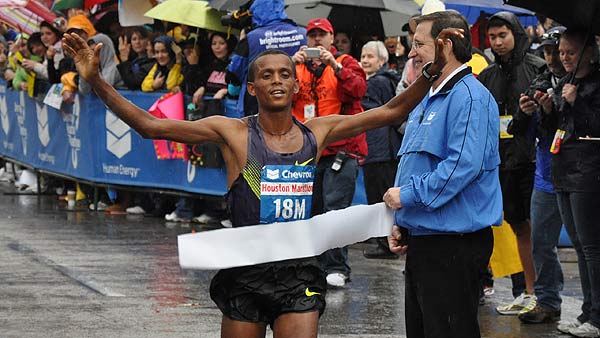 Bekana Daba set a Houston Marathon record in steady rain Sunday to become the third straight champion from Ethiopia. [
FULL STORY
|
PHOTOS
]
Me and my mom are on the Kohl's website picking out a couple of sets of pajamas for Madi when she comes over for her first visitation on the 4th. This is the one I like the best so far:
St. Eve® Monkey Pajama Set
original $28.00
sale $16.80
She's four years old but will be five on May 15th so size wise I'm looking for a 6 so that she can get some wear out of them as she grows.
My mom likes this one a lot:
Carter's® Fairy Nightgown
original $26.00
sale $11.70
I say get them both but we're still looking. Gonna try out the sales at The Children 's Store.com as well. I don't do a lot of shopping for myself but it's fun doing it for Mo Mo.